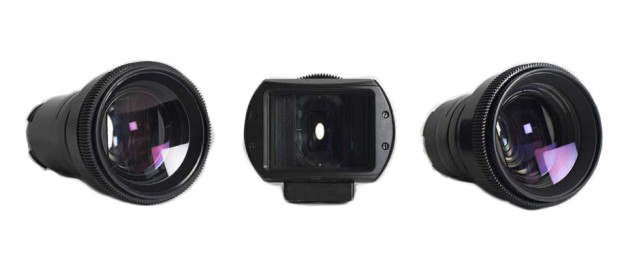 For real CinemaScope images, a great series of three anamorphic lenses, 2:1 image squeez. The set is comprised of a 35, a 50 and a 75 mm. The field is therefore twice wider than with a spherical lense of the same length. The 35mm has, for example, a horozontal field of view corresponding to a 17.5 mm spherical lens.
The Lomo technology of anamorphic lenses is at the root of the one used by Hawk, who are the best anamorphic lenses makers today. When the Lomo factory shut down, they hired the former employees from Lomo, and their first anamorphic lenses were in all aspects similar to those by Lomo.
Benoît Debie, who's known for "Irreversible" and "Enter the Void" by Gaspard Noé or "Everything Will Be Fine" by Wim Wenders, chose to use anamorphic Lomos for part of "Spring Breakers" by Harmony Korine.