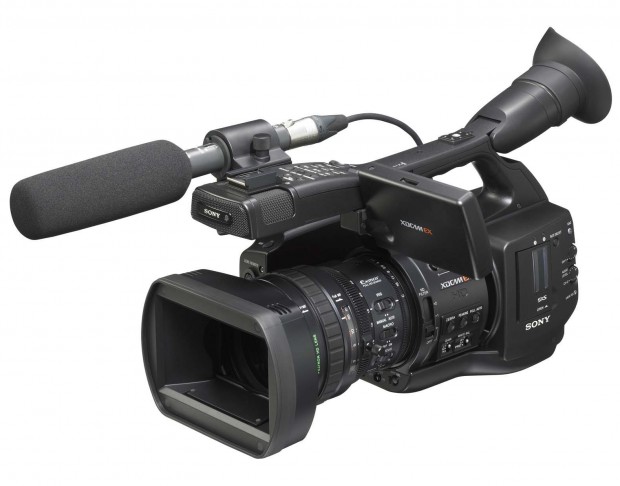 The successor to the legendary EX1, the PMW-EX1R extands the possibilities of the XDcamEX line with new features including DVcam recording, memory buffer recording and the image inversion. The EX1R is the ideal solution for videographers and filmmakers; It's a compact handheld camcorder, that delivers outstanding HD image quality in a highly sophisticated workflow.
The XDcam EX Sony camcorders allow for a well-tested XDcam workflow and has the only Full HD 1/2 inch sensor system available in a compact camcorder. This advanced optical system consists of three Exmor ™ CMOS sensors of 1920 x 1080 pixels each. The camera is equipped with a fixed 14x Fujinon Professional dual focus ring lens.
The EX1R provides multiple recordingformats, namely 59.94i, 50i, native 23.98P and 25p, 1080i, 1080p or 720p. It also offers High Quality modes 35 Mb/s or HDV 1080i 25 Mb/s compatibility, as well as DVcam recording in standard definition at 25 Mb/s. Two memory card slots can record up to 280 minutes of HD images on SxS PRO memory cards.
SxS DRIVER : https://www.sonycreativesoftware.com/fr/sxsdriver