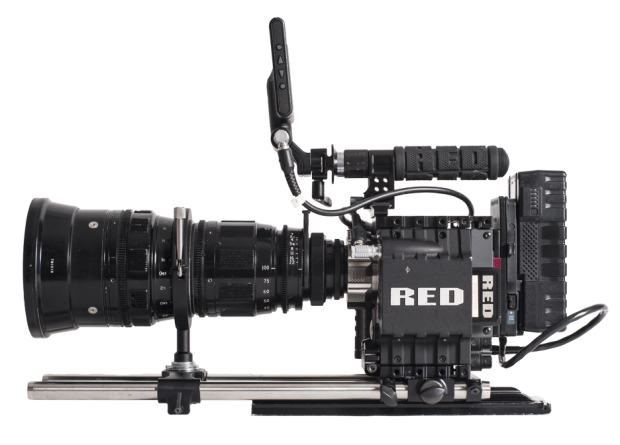 The Scarlet-X is the Epic's little sister, most of its features are similar*, except that the Epic has more resolution vs. frequency options. The X refers to it Mysterium-X sensor, identical to the ones in the Epic-X and the Red One MX. The sensor's dimensions are those of a 35mm film frame. This sensor, combined to a PL mount allows for the use of legacy 35mm cinema lenses. The mount can be changed for a Canon EF or Nikon mount.
Our Red Scarlet Kit includes: PL mount, 5.0 Touchscreen, two 128 Gb SSDs with reader, a SideHandle with 4 RedVolts, 3 V-lock batteries with charger, 19mm rods (your choice of 12″, 15″, 18″ or 24″), an Action Products XLR adaptor, a Lemo to 3x BNC cable for TC, Genlock and trigger. Suggested items: +1 Module, Pro EVF, C-Box, PIX 240.
* We can deferenciate it from the Epic by the grey color of its body.