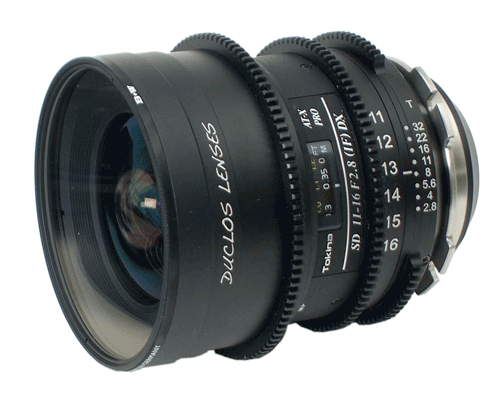 Duclos converted the ultra wide angle 11-16mm T2.8 lense from Tokina.
The PL mounting allows to mount it on any cinema camera like the RED Epic.
Lubrificated, directed and et marked, the new aperture ring gives a precise controle to the operator.
The housing of the lense has been replaced with black anodized aluminium. The internal components have therefore been reinforced.
The final product is a small and light lense able to compete with other film lenses of the same type.
First designed for APS-C photo sensors, the Duclos Tokina lense blurs a little at 11 mm on the RED Epic Dragon at 6K FF.