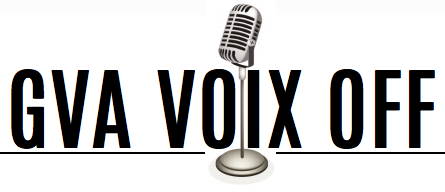 In 2011 we initiated a partnership with Le Parloir, and we're currently developing our audio department. We offer voice-off and music recording facilities and the services of a sound operator. We can also take care of the mixing of your film as part of our postproduction services.
VOICE OVER RECORDING / SOUND EDITING

Our studio is fitted with a soundproofed booth for voice-over and instrumental recordings to be added into the sound editing of your film. We regularly work with artists from the swiss association of professionnal speakrins and speakers. You can choose your voice here.
SOUNDMIX
We provide soundmix for your films. We estimate approximately 1 day in the studio to mix 10 minutes of film, depending on the type of production. The studio is fitted with a soundproofed booth (approximately 16 sq. meters), a 32-track Studer analogue mixing console, the Protools recording and mixing system, and a pair of Adam A7 speakers –well known for their accuracy.
RECENT REFERENCES:
– Lou, short film, Hélios ASBL & C-Side Productions, 2014 : soundmix
– I'm almost crazy, documentary short film, AC-Films, 2013 : soundmix
– Campagne Essilor, commercial, Varilux, 2012 : voice over recordings, soundmix
– Sting of Freedom, AC-Films, short film: soundmix
– Mujeres en junta, Protierradentro, documentary film: soundmix
– Reasoning With Idols, AC-Films, short film: soundmix
– My Personal Universe, AC-Films, short film: soundmix
– Graines d'Afrique, Earthling Productions, short film ITC 6 minutes: voice overs & soundmix
– Invisible Presence, AC-Films, short film: soundmix
– Filling the Void, AC-Films, trailer: soundmix
– Programations 2011-12 / 2012-13 / 2013-14 /2014-15 /2015-16, Théâtre Forum Meyrin: voice overs & soundmix